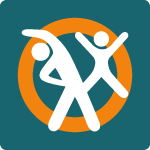 CampusVital LOUNGE
A new series of CampusVital provides news and interesting facts about health in a lounge atmosphere

We cordially invite all interested parties to the next CampusVital LOUNGE event on Tuesday, November 29, 2022 from 1:30-2:00 p.m. at Café rock-paper / Mensa foyer.

Where does back pain come from? - Berlin back study
Hendrik Schmidt, head of the spine team at the Julius Wolff Institute of BIH, talks about his large study on back pain. A total of 3.000 men and women with and without back pain are to be examined for this. The scientists want to find out what causes back pain in order to be able to better diagnose and treat it or, ideally, to avoid it altogether.
Study participants are still being sought. Find out more information here:
https://jwi.charite.de/forschung/forschung_biomechanik_auf_organebene/biomechanik_der_wirbelsaeule/rueckenstudie/

Short lecture by Prof. Dr. Hendrik Schmidt
Charité / BIH, Julius Wolff Institut

Information stand on the Berlin back study already from 12:00 in the foyer of the mensa

Every two months, the CampusVital LOUNGE presents interesting topics from different fields of knowledge. The state of health research at the Campus Berlin-Buch will also be included.
Location:
Campus Berlin-Buch
Mensa foyer, House A14
Robert-Rössle-Str. 10
13125 Berlin