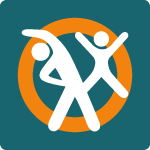 CampusVital LOUNGE
A series of CampusVital provides news and interesting facts about health in a lounge atmosphere

We cordially invite all interested parties to the next CampusVital LOUNGE event on Wednesday, March 28, 2023 from 1:30-2:00 p.m. at Café rock-paper / Mensa foyer.

Medicines, drugs, poisons, homeopathy - What you should know about it!
The prescription of drugs plays a central role in medicine and contributes a great deal to the costs of our healthcare system. Ralf Schülein (pharmacologist) explains how effective substances intervene in the body's processes and why they always have side effects.
Short lecture by Prof. Dr. Ralf Schülein
Leibniz Forschungsinstitut für Molekulare Pharmakologie - FMP

Every two months, the CampusVital LOUNGE presents interesting topics from different fields of knowledge. The state of health research at the Campus Berlin-Buch will also be included.

Location:
Campus Berlin-Buch
Mensa foyer, House A14
Robert-Rössle-Str. 10
13125 Berlin