Ambassadors
The health ambassadors of Campus Berlin-Buch are committed employees of the research institutions and companies on campus who draw attention to topics, events and initiatives relevant to health. They are not only multiplicators – they themselves are active in sports.

Become a health ambassador and get the campus moving in the literal sense of the word! Apply now!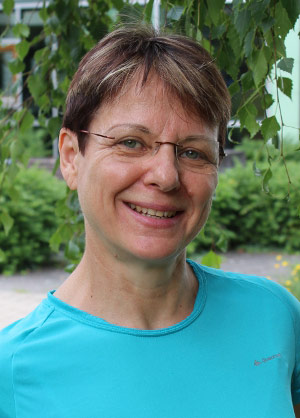 Heike Nikolenko
Technical staff member at the FMP
I'm glad to have the opportunity to work out directly on campus. One important motivation for me is to prevent postural problems. I especially like the course "GesundeMitteXpress" (Core Training Express). There you get a complete workout in 30 minutes.
Claudia Lühr
Team leader at Campus Berlin-Buch GmbH
Previously, I usually exercised in the evening after work, but I really like the new option of taking a training break during the workday. What's most important to me is the back training course, which is fortunately in the program once again. The course offerings of CampusVital are the result of extensive surveys of the campus employees. Due to my positive experience, I would like to encourage everyone to try out the various course offerings. There is something for every fitness level!
---