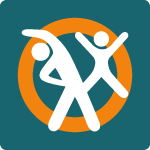 Massages
Classical Massage
The classicle or so called swedish massage is one of the common forms to avoid or regulate muscular imbalances. Medical indicated by back aches, tensions or chronical back aches it is applied as a part of the whole or partly body treatment.

back massage

neck massage

hand- & forearm massage

head- & face massage

relflexology

The massages are always offered mondays at House 79 first floor left, in room 221.1.
Time: Always on Monday between 9 am and 4 pm
Prices and Duration:
20 min: 20 €
30 min: 30 €
45 min: 45 €
60 min: 60 €
Classicle massage including cupping: 45 min: 50 €

Please contact our masseuse Yanni Altenburg to arrange an appointment: yannialtenburg@yahoo.com
CampusVitalCard holders get a 20 % discount on their massage. Please do not forget the card.

Rest well!