Have fun on your bike: "Who cycles the most?" - in August and September
2021-07-07 | It's time again to ask: Who cycles the most?. Anyone can take part because participation is really the most important thing and every kilometer counts.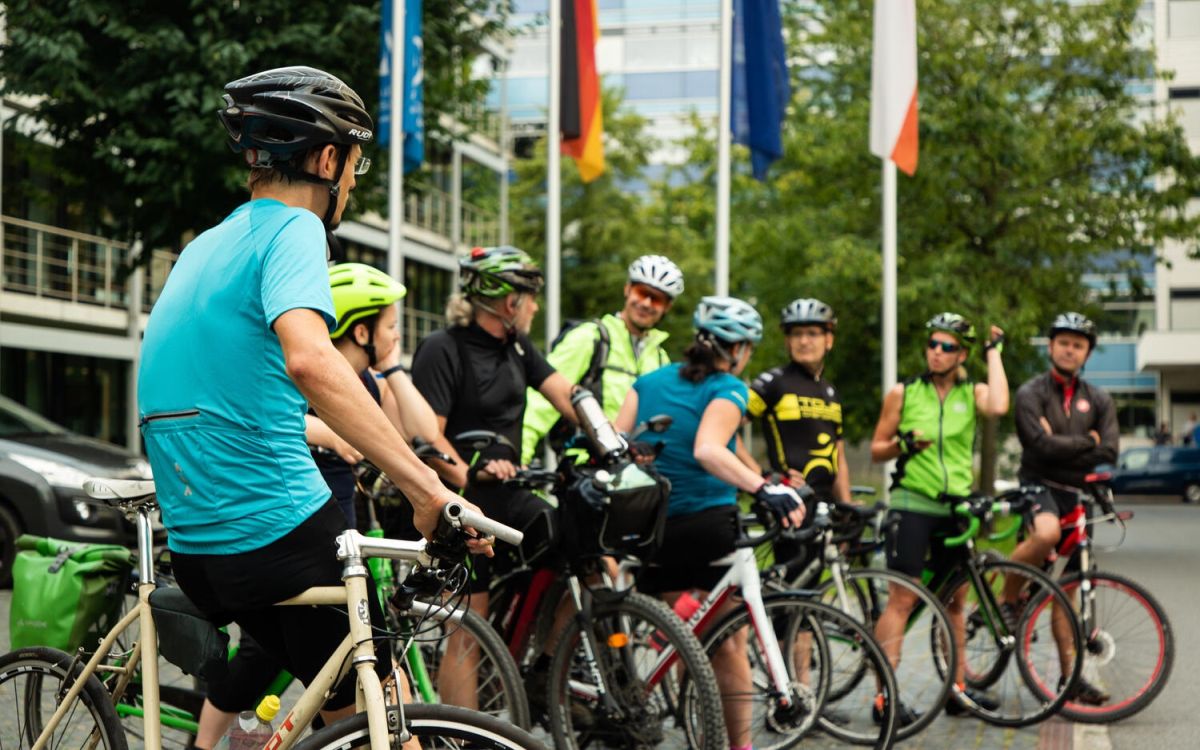 Extra tour for the competition starting at the MDC (Photo: Felix Petermann/MDC)
The principle is very simple. Anyone can join in when he or she rides a few kilometers on a bike or a home trainer in August and September 2021. After a short registration you can enter them very easily. In the registration tool the kilometers are also calculated automatically if you know the beginning and end of the route, but not the number of kilometers.
This allows you to compete against other participants from your own or other companies; you can also ride in a team of three.
Even a few kilometers count - it is the participation that counts!
You think your few kilometers don't count and you don't like competition at all? Just then you are in the right place for this action! Because the participation rate is included in the companies' points scoring: the more people take part, the better the company's points - regardless of the number of kilometers you run.
Last year 21 companies participated. Than 2,000 participants cycled more than 1.3 million kilometers! The participants from the campus institutions defended the title with 191,572.9 kilometers cycled. On the website of "Who cycles the most?" you will find the 2020 data until the end of July, with the scores of the companies and the teams.
Simply register with the company code
Starting now, you can register on the site https://www.wer-radelt-am-meisten.de/ and from 1 August, you can enter your kilometers, form teams and be surprised what else happens at "Who cycles the most?". All employees of institutions and companies of the Campus Berlin-Buch (Campus Buch & MDC/Mitte) can participate. You registered last year? Your access data is still valid.
Information and registration:
https://www.wer-radelt-am-meisten.de/
Questions? Please send an e-mail to: mobility@campusberlinbuch.de