Get on your bike with fun: "Who cycles the most?" - in August and September
2022-08-01 00:01 - 2022-09-30 23:59
Employees from 23 Berlin companies will be competing with and against each other in August and September when it's once again a contest of "Who cycles the most?" Everyone can take part, because being there really is the most important thing and every kilometer counts.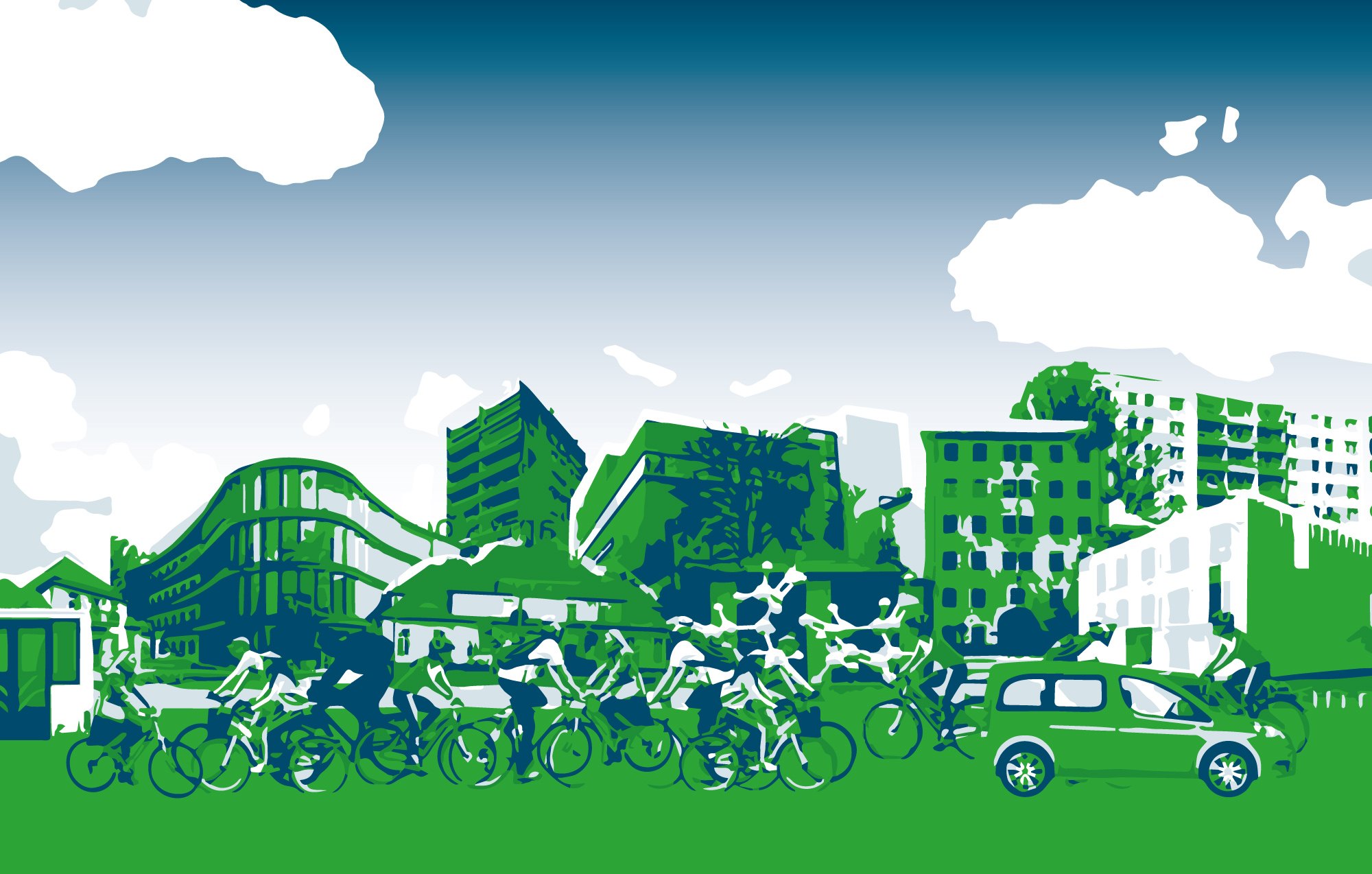 The "Who cycles the most?" competition has been running for many years. It started with three municipal companies, but now 23 companies are involved.
The principle is very simple. Anyone can take part if he or she rides a few kilometers on a bicycle or an exercise bike in August and September 2022. These can be entered very easily after a short registration. In the registration tool, the kilometers are also calculated automatically if the beginning and end of the route are known.
This allows you to compete against other participants from your own or other companies; you can also ride in a team.
Even a few kilometers count - it's the participation that counts!
You think that your few kilometers don't count and that a competition doesn't suit you at all? Then you're just what's needed for this campaign! Because the participation rate is included in the company's points score: the more participants, the better the company's points - regardless of the number of kilometers you ride.
Registration: simply with the company code
Questions? Please send an e-mail to: mobility@campusberlinbuch.de
10 years - 10 events
With 10 events we celebrate the 10th birthday of "Who cycles the most?"! We invite you to pedal together with almost 2,000 participants. Join small or large teams, for the first time there are no upper limits. Motivate board members and managers to join in and outpace everyone else!